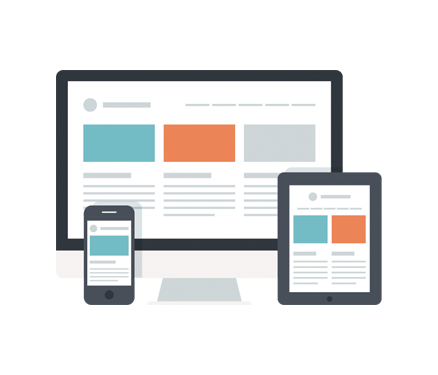 We know how to get your content, services and products to the right people AND the right devices with 99.99% uptime.  Every website or app we make responds to the proper size device of the consumer.  Period.
Our websites, apps and Content Management Systems whether for broadcasters, business or government agencies, are reliable. Up & fast. Day and night.  Our NOC monitors our systems & servers at Amazon Web Services in real time, adjusting and deploying resources as necessary.
Our two Content Management Systems are the bedrock platform that our customers depend on to deliver news, entertainment and product media to end consumers via responsive websites, apps and synication feeds.
Our customer products are designed to convert leads into sales, casual browsers into loyal consumers and scatter shot SEO traffic into repeat audience.
24 Hours a day.
7 Days a Week.
365 Days a year.
With unlimited technical and CMS support via phone, chat or email.