Now more than ever, broadcast has seen the importance of a solid digital foundation with a big emphasis on apps as their audience's listening habits have changed to streaming literally overnight.
No other digital provider offers as many apps for broadcast as InterTech Media…and we haven't slowed down creating important new products to help you build your audience and your revenue, so we've added one more app to our portfolio.  Introducing the new OneCMS Network App!
A TRUE All-in-One Digital Network just for your Brands
Are you ready to create your own digital streaming platform like iHeart or TuneIn….except with only your stations?  Well, we've got the app for you!
The all-new OneCMS Network App lets your ENTIRE AUDIENCE listen and engage with ALL OF YOUR BRANDS –  anytime, anywhere.
Create a Network App for each of your markets or your entire company. There's no limit to how many stations can be included. Your audience can find more to love from any one of your stations, even if it is outside their home market!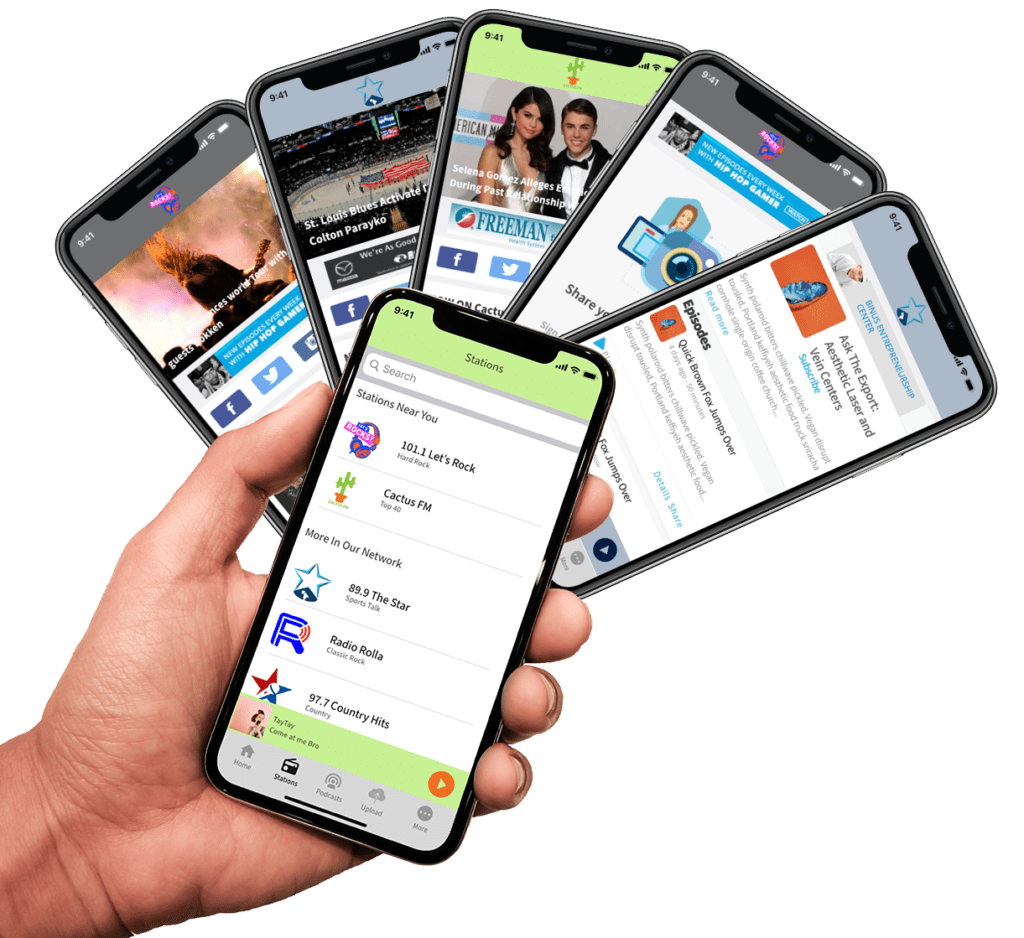 What's Included in a Network App?
When one of your users first opens your Network App, they are shown a listing of all the stations available to access complete with their logos.
Smart Location-Based Listing
Using the device's location data, your audience will see the stations closest to them first. But they also can discover your entire network of stations.
It Remembers What You Like
Forgot the station you were listening to the other day?  No worries!  Hit the Recent Stations Tab and you'll see a history of all the stations you visited.
Browse Stations without leaving the Stream
Want to find something new but don't want to stop listening to what you've got playing?  No worries, you can browse the station listing without dropping your tunes.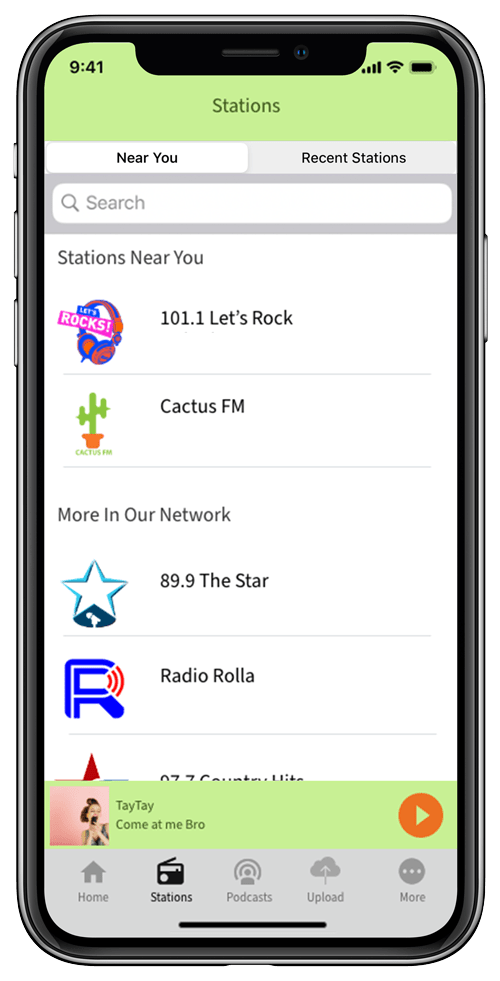 Each Station is a Full-Featured App in itself
Each of your stations that are included in the Network App gets all of the engaging features you would normally get in our awesome single station app including:
Multi-Category Homepage
UGC Uploads from Audience (Image, Audio and Video)
Push Notifications from each station
Listen Live Stream Player
Podcasting
Multiple Ad Banner locations
Image Galleries, Alarms, and more!
Last Played Songs (with compatible software)
With available:
Mobile Check-in / Couponing
Video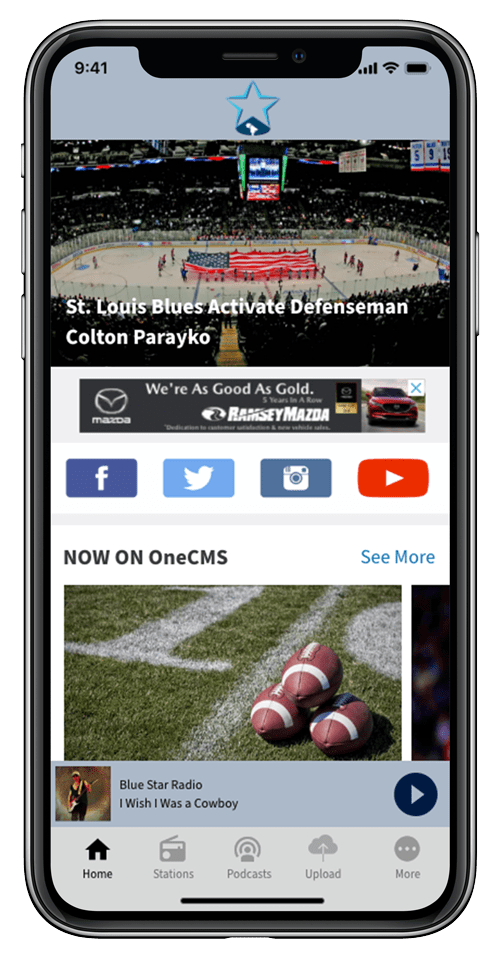 Our new Network App is great for companies big and small.  If you have smaller stations that you don't necessarily want separate apps for or you want to build a new digital streaming empire, the One CMS Network app is the answer for you!
Be Where Your Audience Is...EVERYWHERE
InterTech Media's Apps are not only powerful, but affordable.
There's an app for any budget and we'd love to show them off to you!