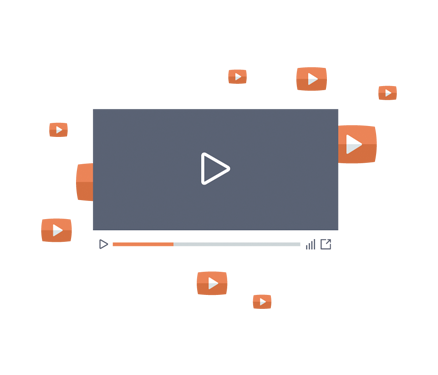 We have relationships with all of the CDN's and Video platforms.  We buy their services in bulk and pass savings on to our customers, savings they couldn't get on their own.  Crazy savings.
But beyond being able to save our customers bandwidth and platform dollars and empowering the video and audio content to be deliverable in all directions, we have deep media production, digital delivery & monetization expertise.  From the soundboard to the streaming encoder or the live truck to the app, we will get your media to your end user and give you a way to monetize that user.
And if you need a studio built out with robotic video cameras, we've done that too.
If you have the rich media content plan, we will fill any (or all the!) gaps in the production, distribution & monetization chain.