Your station's stream is one of the most essential digital revenue generators that you have, so it's super important to integrate it into your website right. The new OneCMS Persistent Streaming Player provides a unique audio experience that allows users to enjoy your streams uninterrupted as they navigate your site.
Did we mention it's FREE with your OneCMS website*?
* The OneCMS Streaming Player is available only on OneCMS websites using our Next-Gen Elementor-based themes.
The player bar integrates seamlessly with our very popular Elementor-based Next-Gen websites.
It continues playing your station's stream while your audience navigates around your website, never stopping!
Your stream's persistence from page to page is highlighted by an elegant transition that makes your website feel more like an app than a typical website.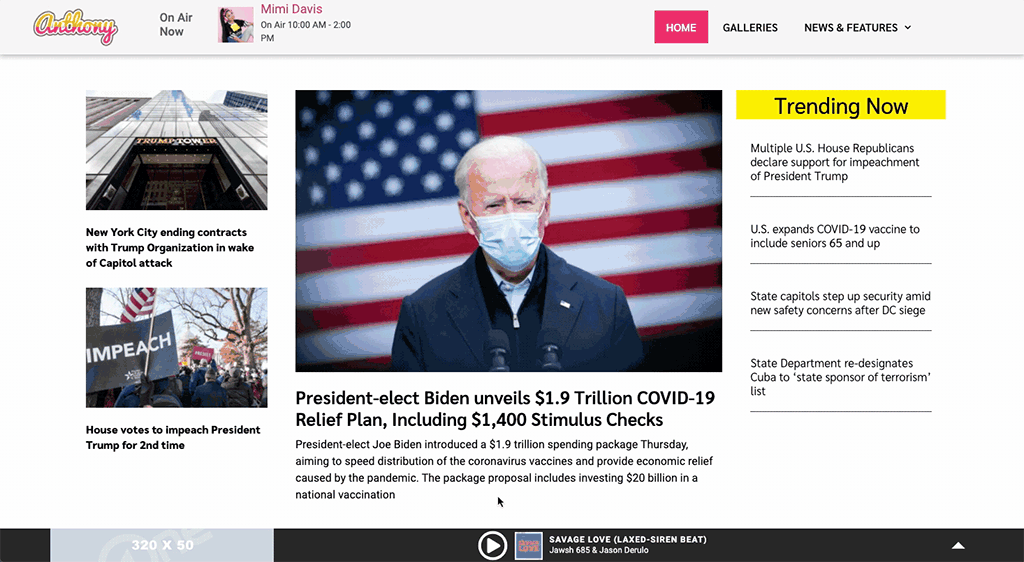 With the OneCMS Streaming Player, You get all the real estate to use as YOU see fit, and YOU get 100% of the revenue from it!
Unlike other players on the market, the OneCMS Streaming Player is 100% customizable by YOU.
The player bar features a fly-out drawer that you can fill with user engagement features and revenue-generating items.

With just a couple of clicks, you can customize the player bar's color, the fly-out, text, and play/pause buttons!
Using our WYSIWYG player editor, you can view different color schemes before you publish them.
Using the familiar OneCMS widget interface, you can add and remove widgets to the player fly-out depending on a specific campaign or season.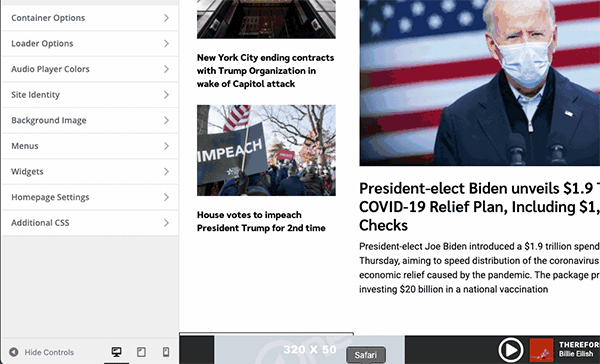 Your Imagination is the Limit
Change the color scheme for the holidays and add contests, content, events, and of course…advertisements!
Using familiar OneCMS widgets, you can create a play bar that lives on every page of your site, giving you more room for engagement, sponsorships, and VIP sign up forms!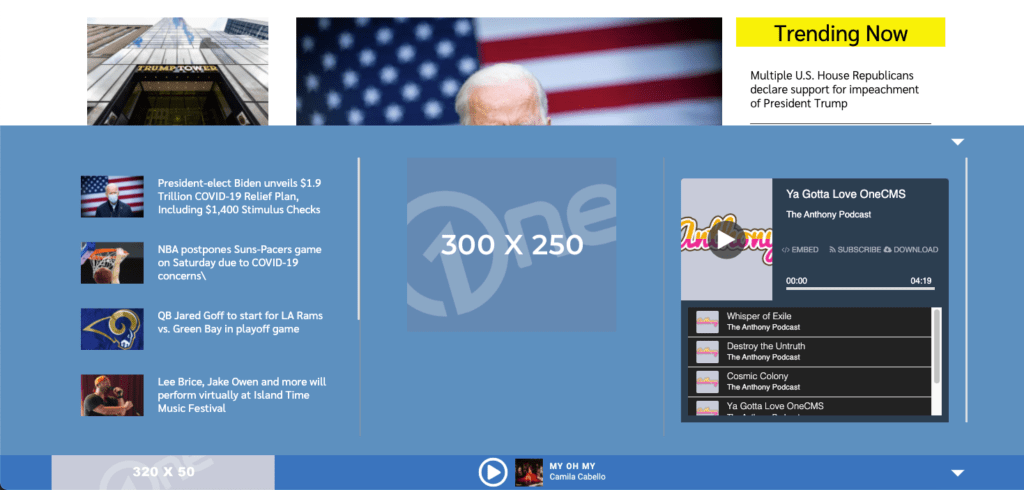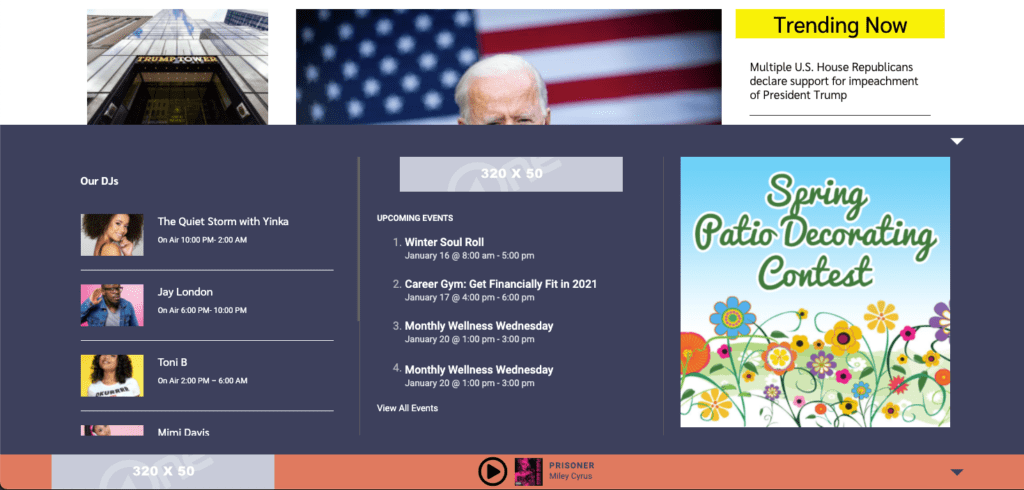 The play bar is like having an entirely new page that follows your audience around every section of your website.
Multiple flavors to meet your needs
Would you rather have an entire page for your streaming player to display more advertising or branding?
We also have a standalone player that can be accessed in a browser tab and played in the background while your audience browses the internet!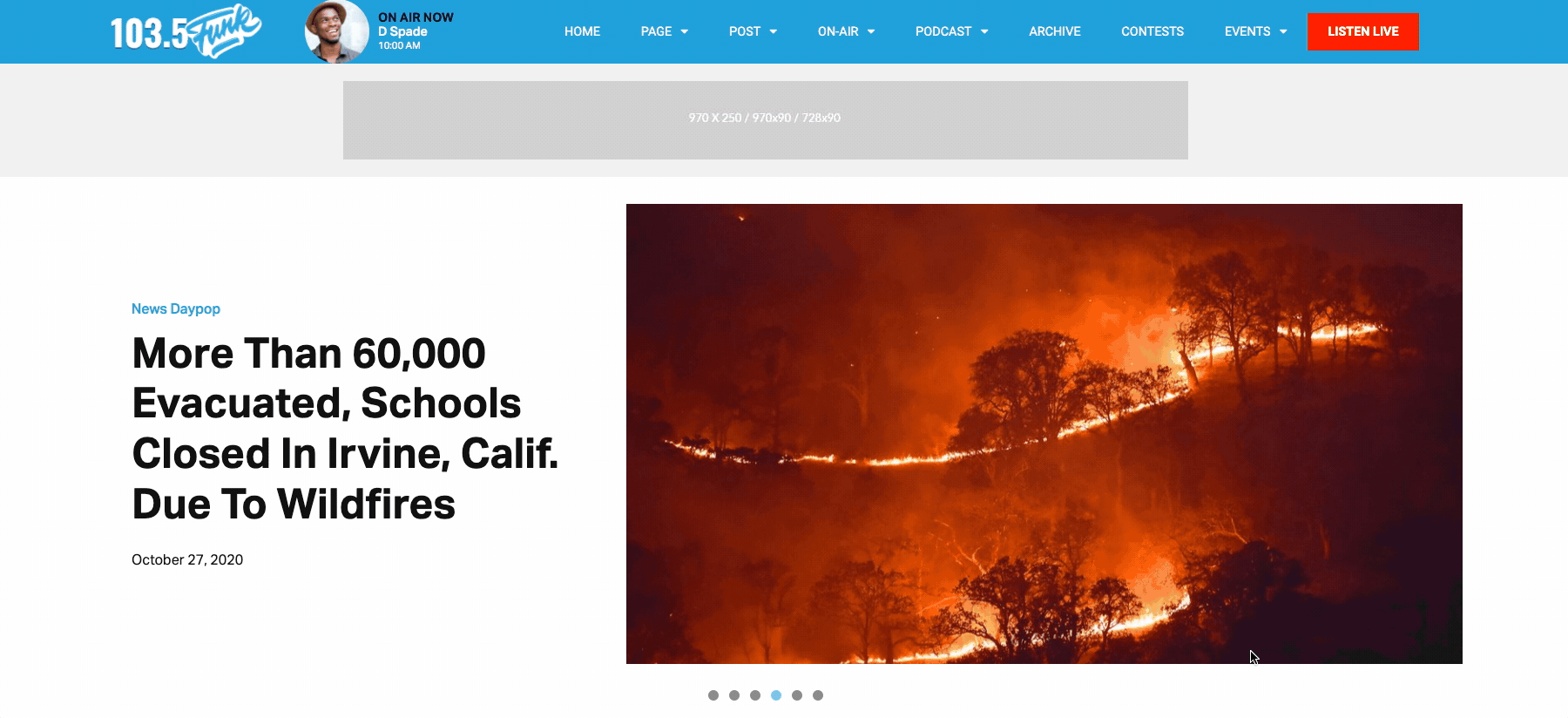 Don't Pay Extra for a Streaming Player
Right out of the box, the OneCMS Streaming Player supports multiple streams.
Have a OneCMS app or Voice Skill? Using our centralized Stream Manager, you setup your streams once and they go EVERYWHERE your brand is.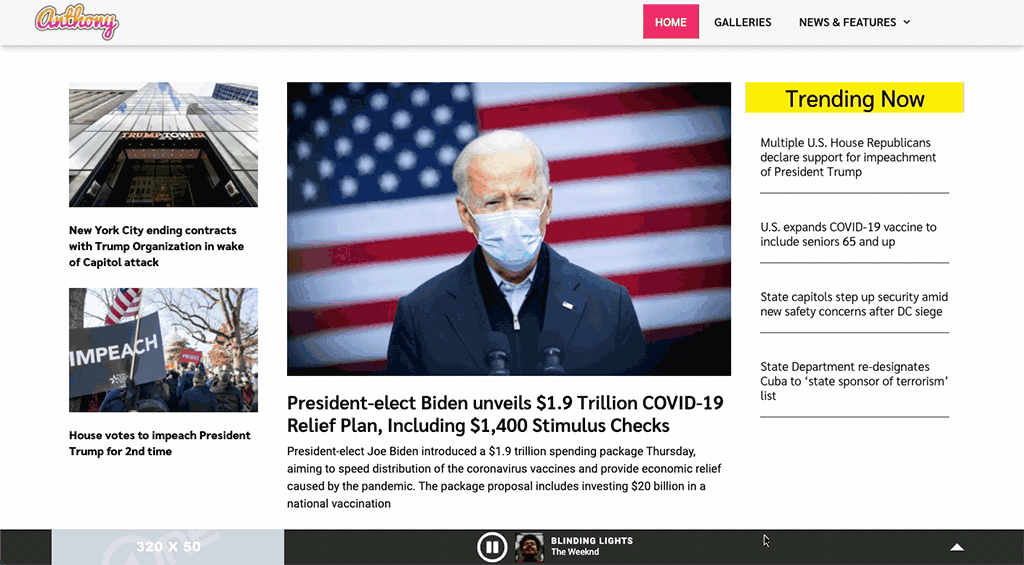 The OneCMS Player responds to any device size or type!  The player and the fly-out stack logically so your audience doesn't miss anything whether they are on a desktop or a mobile device.
Don't Pay Extra for a Streaming Player
The OneCMS Streaming Player is included for FREE in all next-gen themes.
Why not save a little money while getting the most advanced streaming player in the market!