The website for your radio station is not meeting your needs. It looks drab and old. Maybe it is hard to navigate or doesn't work on mobile. Putting off getting a website seems easier than adding it to your already overflowing plate. But each time you put it off, the eyesore remains, hurting your brand.
For the longest time, for one reason or another, most radio websites have followed the same rules when it comes to layout. There is nothing wrong with it, but as radio as an industry evolves more into a digital destination for music, news and engagement, your website should reflect that.
Click around to some of your favorite websites. What do they have in common? Lots and lots of content. In case of the sites you spend the most time on, it's primarily clickable headlines linking through to news, sports, business, entertainment or contests. But the main point is that it has useful information rather than just an unorganized mess of 3rd party widgets thrown on a page because you think "more is better". Good site designs encourage your audience to dig further and engage with the site.
The best design is the one that works for your brand.  Period.  But to broaden the definition a bit, the best design is the one that keeps your audience engaged while staying on your website longer and clicking the items you want them to click.
When a user visits your website, they likely have in mind an action they are looking to complete (like entering a contest), or some information they want to find (like finding your live stream). Whether your design is attractive or not isn't their first priority: what they want is a simple design that makes their experience easier. This applies to all website design elements from layouts to graphics and color schemes.
The Attractiveness Bias Principle is the term given to the idea that people are drawn to and favor attractive things. So if your web design is slick and well thought-out, your users are more likely to feel positively towards it and want to stick around. But (and this is a big but), there's only so long that this can last. If they soon realize there's no substance beyond the surface, they're not going to stay with you. Keep this in mind.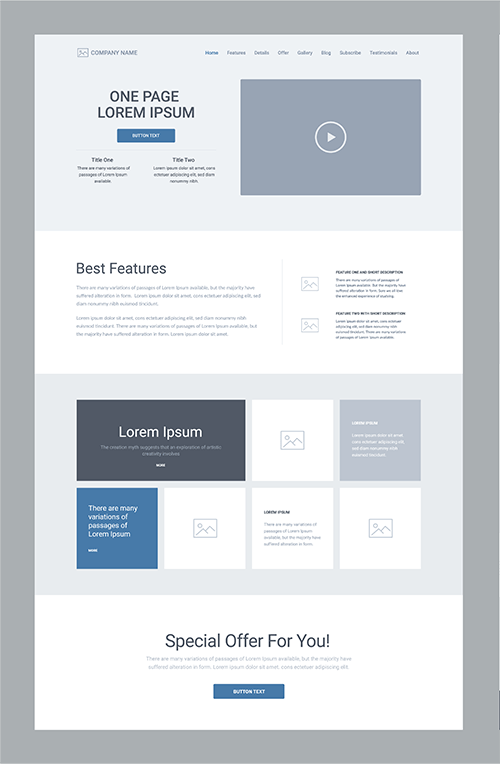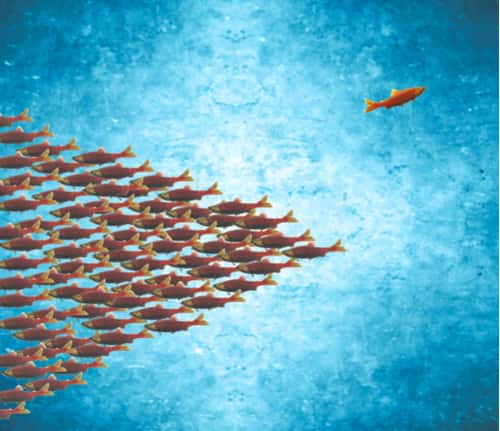 Although it's wise to adhere to certain design standards, intuitive web designers (like those at InterTech!) are striving to exceed visitor expectations by providing some added value and positive user experience through unique web design. When you get it right, visitors remember your website and come back, (maybe even doing some of your marketing for you).
As we alluded to earlier, it's all about striking the balance. Certain things need to be present in your website design in order to make your user's life easier and have them actually using and coming back to your site.
InterTech Media offers a wide array of themes to fit your brand.  Check out a selection of some of our newer fresh, airy themes that really bring radio into the next generation of web design. 
Each of our "Next-Gen" Themes displayed below include Elementor Pro page-builder which you can use to create stunning landing pages and update your site using a simple but powerful drag and drop visual builder. 
Each also includes our built-in persistent streaming player. Why pay extra for a player when you can get one for free?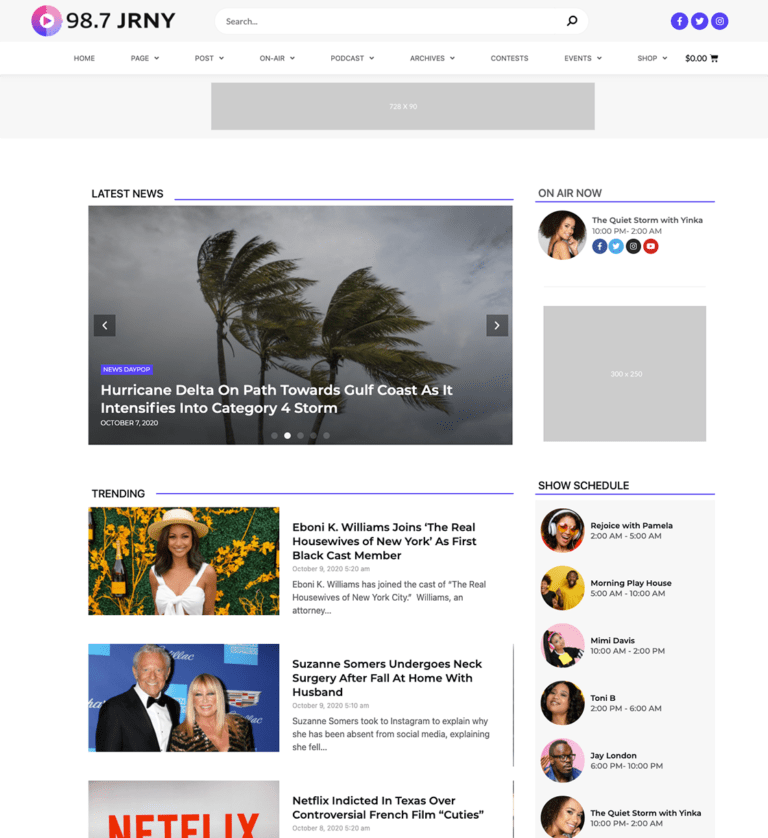 The demo above featured the OneCMS streaming player bar that displays at the top of every page. Streaming audio plays uninterrupted while your audience navigates your website.
Want a Website designed for the future, not 5 years ago?
Don't settle for less. We've got the tools that were designed for radio by people the know radio. Awesome designs and powerful infrastructure make for fast loading, awesome looking sites.