OK, you now have a great app, but perhaps you lack engagement. Chances are, you're missing out on key opportunities to engage your app users. The solution:  Push Notifications.
Push notifications are a super fast and efficient way to communicate with your audience and get them back into your app.  Through notification messages, you can provide your users with thoughtful reminders, personalized offers, and breaking news.
Push notifications are free to send (unlike SMS) have a much higher response rate than email and if used correctly, will retain your audience over longer periods of time.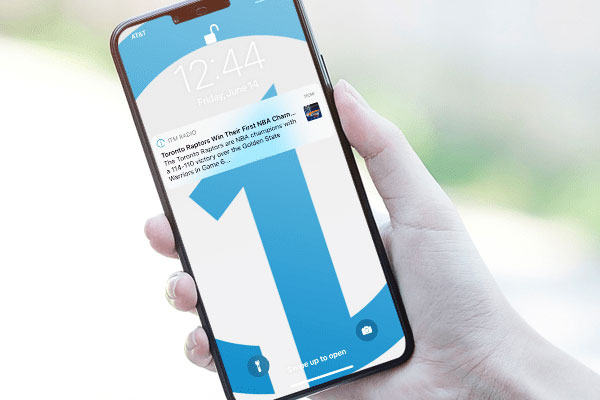 Why Use Push Notifications?
There's so many benefits using push notifications, here's just a handful:
You get direct access to your audience. Best of all, they don't even need to be currently in your app or on your website for you to reach them.
You get real-time traffic on your app, which helps with the virality of content and boosting reach even more.
Urgent and timely notifications also make your app the go-to source for information subscribers can use on the fly.
When push notifications add value, you create an overall better experience on your apps. 
For mobile apps with an ad monetization strategy, push notifications effectively help increase ad revenue by getting more people to see your pages containing ads.
The data you receive from push notifications is super valuable. You can learn a lot about what your audience likes and doesn't like, leading you to more aptly adjust your content and marketing strategies going forward.
Push Notifications Grow App Retention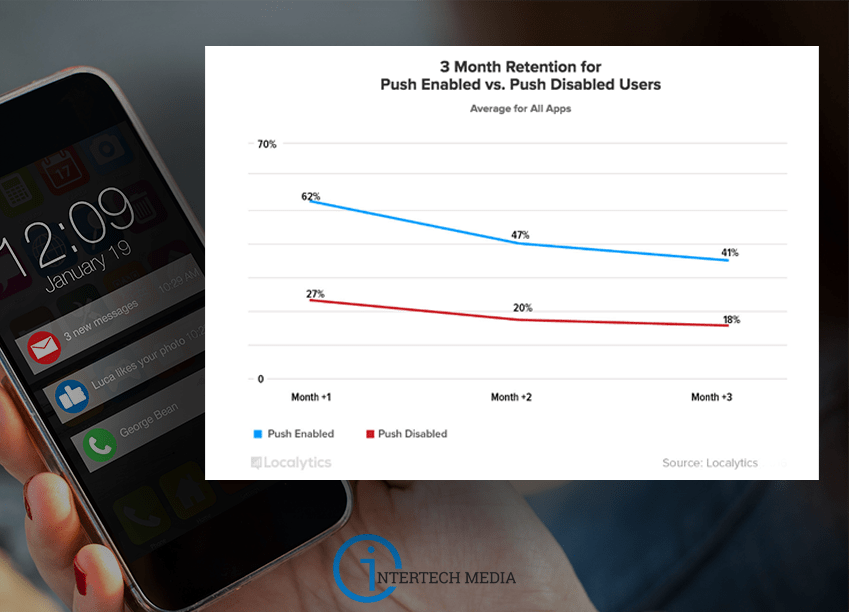 Research from Localytics discovered that mobile app users who received push notifications were much more likely to keep using an app (and log into it regularly) when subscribed to push notifications than those who weren't.
They are also proven to be an especially powerful tool for content publishers, as they provide a much easier way to get time-sensitive updates and stories into the hands of readers.
The New York Times has had so much success with push notifications that they now have a dedicated team just to handle the development and scheduling of push alerts to subscribed app users.
What Should I Be Pushing?
The one agreed upon convention with Push Notifications is QUALITY over QUANTITY.  Instead of sending out a notification for every story you write, determine what your criteria is for using push notifications.  
A great example is WABC Radio. The digital team at WABC Radio uses Push Notifications selectively when there are high profile guests on air.  This immediately brings the audience to the app to hear the live interview as it happens.
Or you can do like Froggy 92.9 did. They notified their audience when the first new podcast of the year went live!
Whatever your criteria is, whether it is breaking news, weekly specials from your advertisers or weather alerts; It is key to realize that push notifications work best in moderation. And brands that overdo it are taking a serious risk— it has been found that upwards of 78% of users will opt out of push notifications or uninstall an app entirely if they get push notifications they're unhappy with.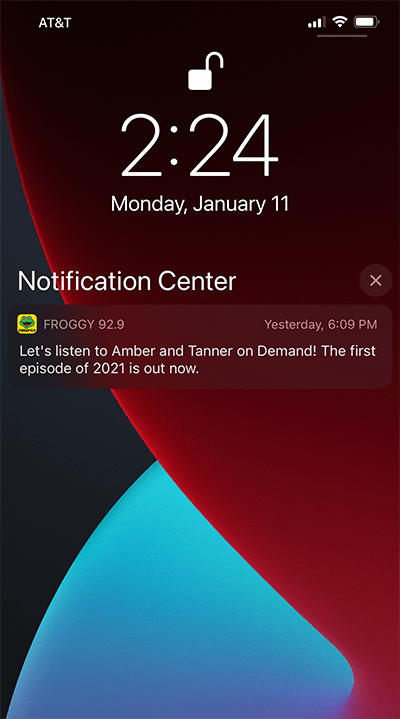 OneCMS Has The Easiest & Most Powerful Push System
OneCMS apps use geographic or activity-based targeting (or just simple lists) to send Push Alerts and notify your audience of area happenings, contests and new content to drive engagement.
With a super simple interface, you can send out push notifications in seconds and track the engagement in real time!
You can customize your messages and preview what your push notifications will look like on various devices BEFORE you send them. 
Best yet? Push Notifications come with every OneCMS app free of charge.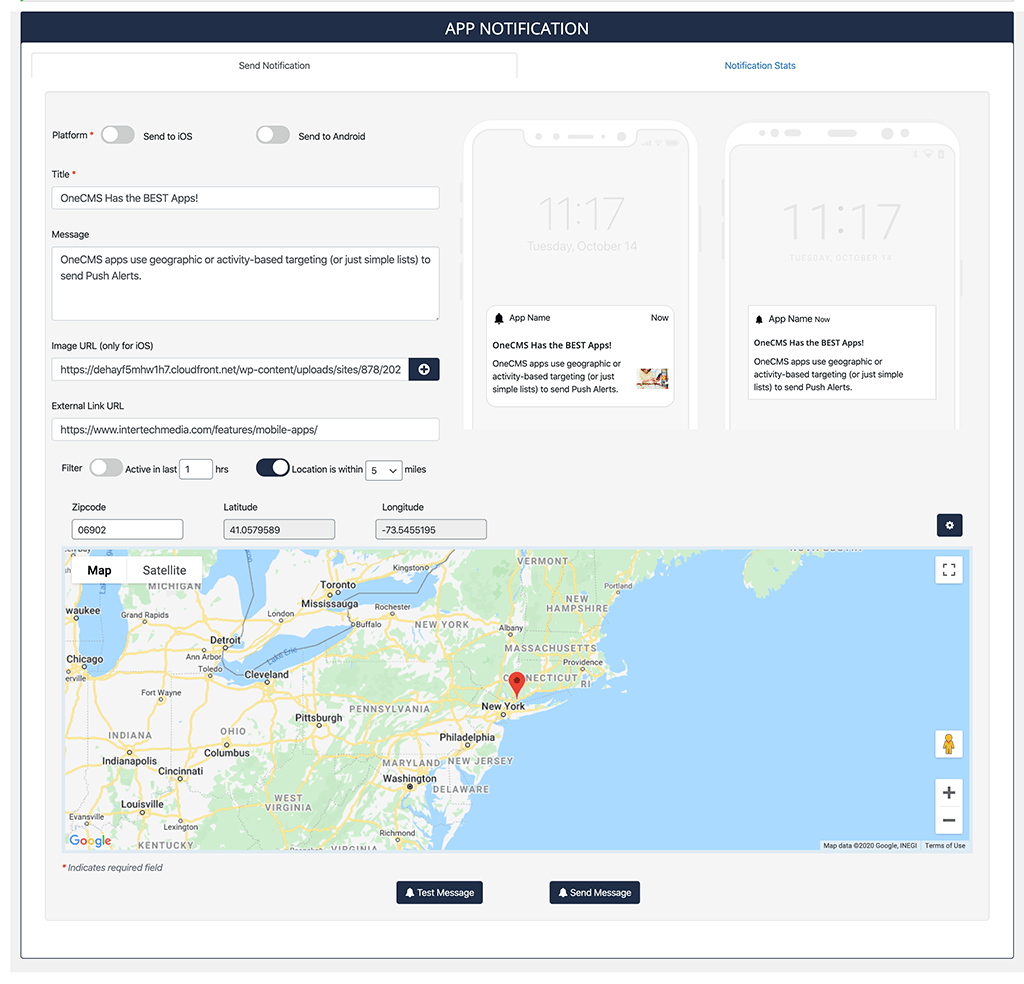 Be Where Your Audience Is...EVERYWHERE
InterTech Media's Apps are not only powerful, but affordable.
There's an app for any budget and we'd love to show it off to you!