Contesting is a time-tested way to engage and reward audiences for brand loyalty.  It's also one of the most effective platforms to build revenue programs for sponsors and advertisers.
Have you ever run a contest? Are you thinking of launching a giveaway but aren't quite sure how to go about it?  Let's go through the details of planning a contest and what to expect.
Determine Your Goals and Your Target Demographic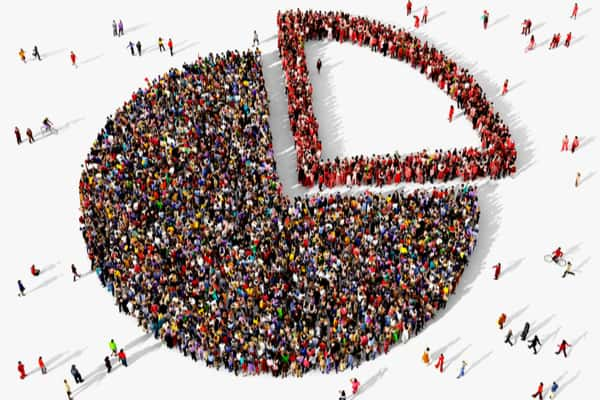 To run a successful contest, you need to know your goals.  Creating a contest with a great prize may get you people who are interested in a free knick-knack, but they may not be interested in your brand or promotion, making future marketing to them useless.  Planning your contest effectively will benefit both you and your advertisers and have useful results and data for years to come.
Here are some goals you may have when creating a contest:
Boosting brand or product engagement (yours or an advertiser's)
Increasing your social following
Growing your email list
Encouraging community engagement
Generating user-generated content
Understanding customers better through surveys
You need to know WHO you WANT to enter your contests, as well.
Define your target market by:
Demographics
Geographic location
Potential purchasers of an advertiser's products
Choose your Contest Type & Details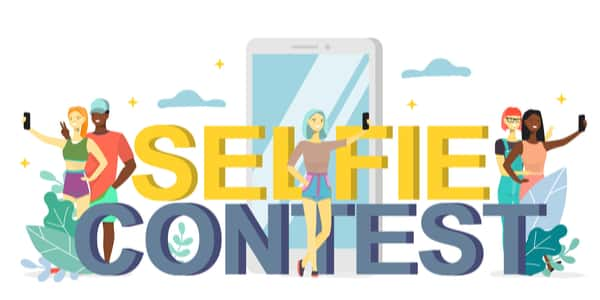 All contests are not created equally. There's different types of contests that require different engagement from your audience and picking the right type for the campaign you are running can make the difference between success and failure.
There's a number of different types of contests to choose from:
Sweepstakes – These are the easiest for people to enter (and to win!) All they need to do is submit their information to enter the contest. The prize you you chose is the key to getting lots of people to enter.
Photo / Video Contests – These contests have a slightly higher barrier to entry, as you're asking for people to give you their photos. However, the motivation is for people to show others they have the "cutest kid" or "most adorable puppy" They're a lot of fun, and can get you tons of user-generated content (UGC) (eg: authentic marketing photos).
Keyword: This type of contest is great for increasing on-air listening or advertiser engagement.  The user listens to your broadcast for a "secret word" and once they hear it, they submit it on your website to enter the contest.  Those who have not been listening won't hear the "keyword" and can't enter the contest!  This can also be used effectively by your advertisers:  Your audience needs to visit a location (ie: the advertiser's store) to find a keyword to enter the contest.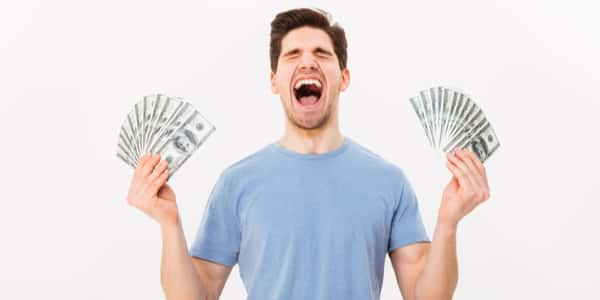 The prize is the most important ingredient to how successful your contest will be. You need to have an offering that will motivate your customers to make the effort to enter but also has a tie-in to the contest or sponsor.
You'll want to choose a prize that is:
Brand or product related (yours or the sponsor)
Something that you know your target market desires
In keeping with the "ask" of your contest
Get these steps right, and your contest will get you lots of entrants who are genuinely potential customers. For example, don't just give away the a free dinner at a restaurant and expect to get participants who are interested in your Car Wash sponsor. They're only entering for the prize and won't be effective to market in the future.
For example:  A "Cutest Puppy" contest would be a great tie-in with a local Pet Shop for a gift certificate or a year's worth of dog food.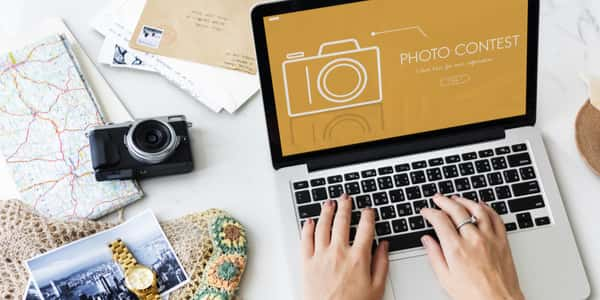 OK, we've planned everything and we know exactly what our goals are- Now it's time to act.
Essential Elements of a Fantastic Contest:
Attention-grabbing title: make it short, with clear Calls to Action. Include your prize and even your sponsor's name. Example: "Enter to Win $250 from Sneaker Store"
Entry details and rules: Clearly write out how to enter, and most importantly: link to or write out any rules you need to include.
Image : Include a great image of your prize as the main contest photo.
Contest details: Enter where your contest will appear, entry methods, when you'll be accepting submissions, etc..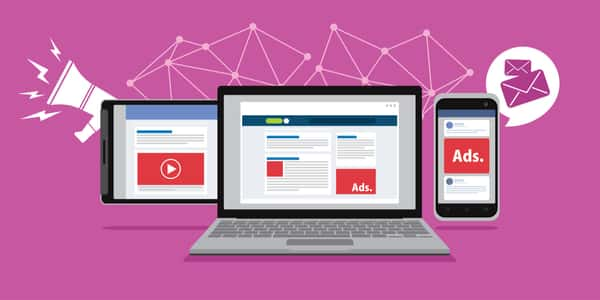 Once you've got your contest up, you now need people to enter! You'll want to market it through social media, and even offline too. 
Here's a few tips to give a boost to your contest success:
Add a banner to your website: Put a banner on your homepage, with clear Call to Action buttons, and a direct link to your contest landing page. Show your prize, and how to enter.
Send an email blast: Send a blast to your email lists, and tell everyone about their chances to win. They're the ones most likely to enter first, and they'll likely share with friends, too.
Promote contest on social networks: Share your contest on Facebook, Twitter, Instagram, Pinterest, and any other social network you're on. Encourage your followers to share your contest too.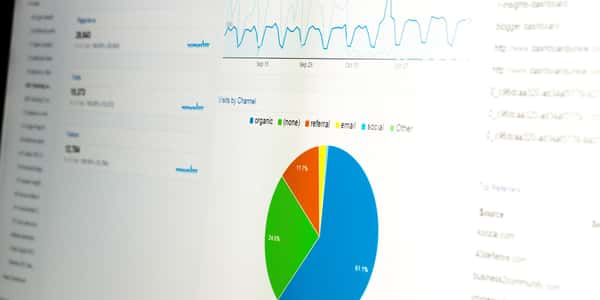 To be a good marketer, and to get the best results that you can, you need track and monitor your contest statistics:
Here's some good ways to track and react to what is occurring during your contest:
On Google Analytics:  If your website has Google Analytics, track contest page visits, referral traffic, and other website traffic. If you see high referral traffic from a particular website or social channel, increase your marketing efforts there!
OneCMS Contest Reporting:  See a lot of submissions from a certain area? Are the majority of your entrants a certain gender? Getting a lot of submissions after an email blast?  Use these metrics to further target your marketing to get the most entries possible!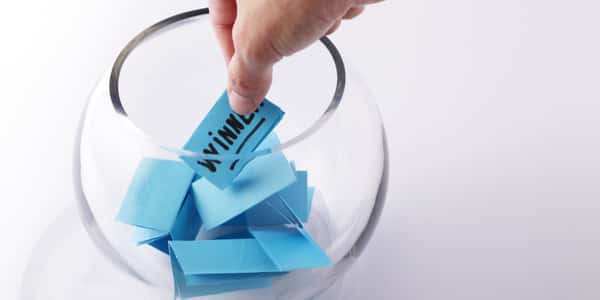 Congrats! Your super successful contest has ended. Now's the time to deepen your entrants' relationships and turn them into loyal customers.
How do you this? Here's a few tips:
Choose a winner, and let them know: Ok, whether it's through on a random draw, a panel of judges, or public voting – choose your winner(s), and let them know what they've won.
Share the win on social networks: Mention the winner(s) and prize(s) on your social sites. This gives you one more opportunity to talk about your contest to your social connections.
If you have UGC – showcase the winner(s) (and runners up): Use your new photos, videos and essays and post them on your social sites and website.
Send a follow-up email: Send an email to all of your participants. Thank them for participating in your contest – and invite them to your next one. Your sponsor could even offer everyone a small discount just for participating.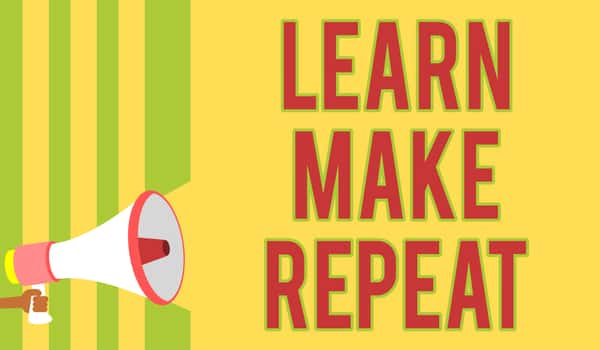 Learn from your online contest. Check your metrics. Analyze what went well and what didn't.
Make improvements by:
Refining your target markets
Changing your contest type, details or prize
Improving your contest image or Call to Actions
Tweaking your marketing strategies
Tracking better metrics
Changing your contest follow-up tactics
You'll be the Winner with One CMS Contesting
One CMS makes it quick and easy to build contests and giveaways your customers will love, look amazing and work flawlessly.