Your website is being launched by Brand X today!  This is super exciting! You can't wait to start making some digital revenue with the tools you've been given.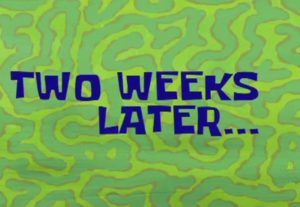 Your website is down or you don't know how to update the homepage…either way, you need help. You email "tech support" but ever since your site launched, you usually don't hear back for a day or two. When you do hear back the support rep is not very helpful or everything is an "additional cost".
You begin to think that maybe you should have done a bit of homework when it came to digital providers.
The "Industry Standard" Shouldn't be the Standard
Too many companies overlook the importance of supporting their partners once their website has launched.
Far too long the "Industry Standard" has been what customers will expect from a company's support team.  Well, in this blog post we're going to show you how InterTech leaves the "Industry Standard" in the dust (where it belongs).
…and we've got the stats to prove it!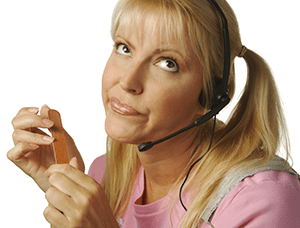 Support is an Extension of InterTech's Values and Mission.

Here at InterTech, our mission and core values are not just lip service – we exemplify our integrity by demonstrating those values every single day within the service we provide.
Your success is our success. Providing you great support from the moment we launch your website and the years that follow is how we keep that success ongoing.
The Numbers Speak for Themselves
We run daily, weekly, monthly and quarterly reports on Partner Satisfaction & SLAs (such as Time to First Response and Time to Resolution) and we regularly poll our partners for insight on the support they've received to see where we can improve.  These metrics are a great indicator of the support we provide.
In fact, we're so proud of the support we give that we are going to do something that most companies wouldn't dare.  We are going to pull back the curtain on our Support Metrics for the past Quarter .
Data Nerds Rejoice!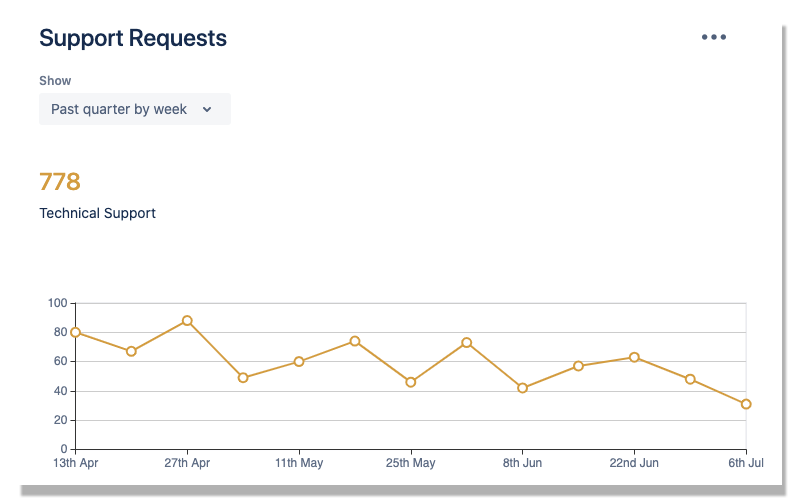 We received almost 800 Support Desk requests in the last quarter (which is upwards of 85 support requests a week).…and that doesn't count the multiple phone calls or live chats we receive each day as well!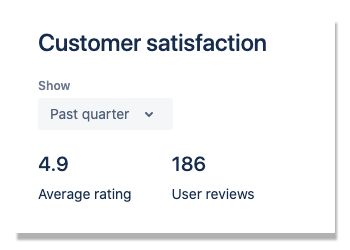 For every interaction we have with a partner, we always want to know if we met their expectations. So we always ask how we did! 
In the last quarter, our average Customer Satisfaction rating was 4.9 out of 5 stars from almost 200 reviews!
From an "Industry Standard", we are perfect! But we won't be happy until it is 5 out of 5!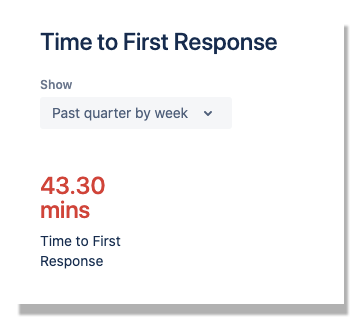 This is a super important metric.  This is a measurement of the time between when you first send in a request to our Support Desk before we make the first response to you (which many times is a resolution!).
The Industry Standard for First Response to a Support Desk is 24 hours. 
Our First Response Average is 43.5 minutes.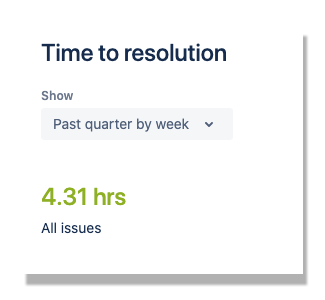 This is the big momma of statistics.  This measures the time between when you first submitted your request to when it was fully resolved. When you've got issues, you don't have time to wait days, you want it fixed NOW!
The Industry Average Support Desk Resolution Time is 3 days 10 hours (or 82 hours)
Our Average Time to Resolve a Support Request is 4 hours and 30 minutes.
We rely on feedback from our partners to let us know when we are doing things right (and to immediately resolve when we are doing something wrong).  Here's a smattering of feedback we've received in the last quarter
Dominic is the bomb! Always quick, attentive, and personable. Thanks!
This company, Intertech, is doing a great job and has far exceeded any expectations. I don't think I've worked with a tech vendor in all my years that has been so prompt and thorough.
Dominic and Doug were both informative, helpful, specific, and prompt in responding to our needs! It was much appreciated. Thank you!
Thanks I needed this fast and got it fast!
Awesome Team!
Quick initial response and timely responses subsequently. Appreciated Doug's willingness to explain the issue to me and offer training to further my understanding of the issue.
Always fast , Always creative Always helpful
Thanks to the InterTech team! Speedy update. Appreciate your help as always.
Thank You for your prompt response. Your immediacy is SO critical with our sizable mobile phone App audience locally, regionally and globally!
If you are already an InterTech partner, you are already familiar with our awesome support.  If you aren't, may we suggest you ask your current digital provider for the above support metrics?  If they won't provide them (or if they measure them with sundials), I suggest giving us a call!
Don't settle for the "Industry Standard"
InterTech Media's Training and Support is second to none.
Partner with InterTech and get the help, training and insight you need to succeed.