Links are boring. Sure, they get you where you are going, but they don't entice your audience to click through to the destination. That's where rich media embeds come in.
We've partnered with iFramely to bring you a new feature in OneCMS™ that you and your audience are sure to love. Automated, instant rich media embeds of links.
Huh? What Are Rich Media Embeds?
Rich Media Embeds are a summary "card" of the link you provide.  Basically, it makes your links dynamic and beautiful.  We can't always rely on plain text in order to get our audience to click-through, so we "beautify" the link and give context to what they'll see on the other side.
Here's an example:
Let's be honest, which one do you think your audience is more likely to click? (hint: its the second one)
Sweet! So How Does it Work?
The best part about the new embeds is that they just work. That's right!  You just add a valid link on a new line in your content (just press enter before and after a link) and the system will automatically convert it to a rich media embed.
…and best yet?  It'll pretty much work with whatever link you throw at it.  Whether its from a website or a social media network, it will turn it into a responsive rich media embed (yes it will look great on your mobile devices too!).
Here's how it works when you are creating content.  Just paste in your link on a new line and press enter.  Boom!  Rich media embed!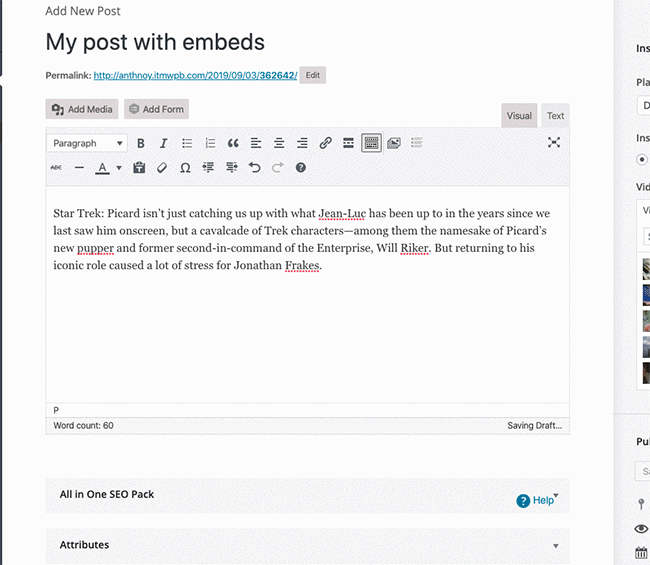 It works with all types of embeds, here's a Facebook link (PS: works with all types of Facebook links, text, video, images, etc…):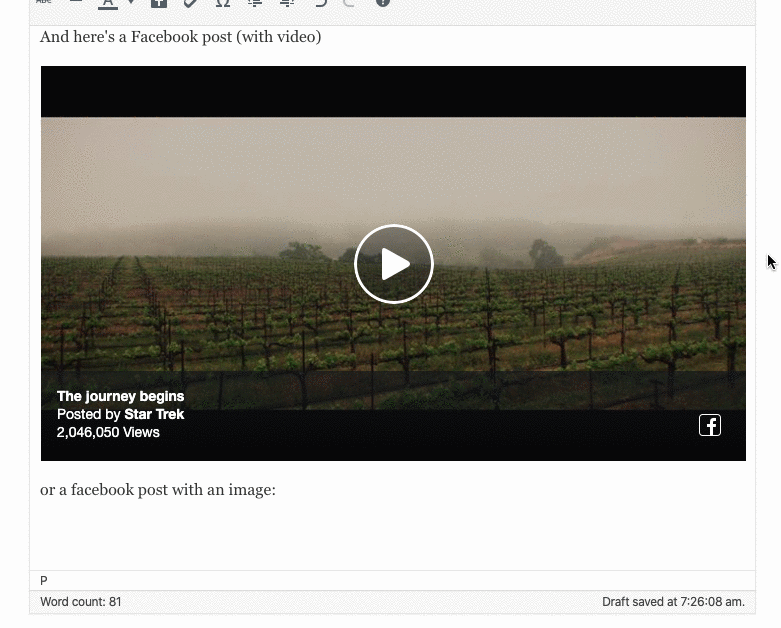 How about a tweet?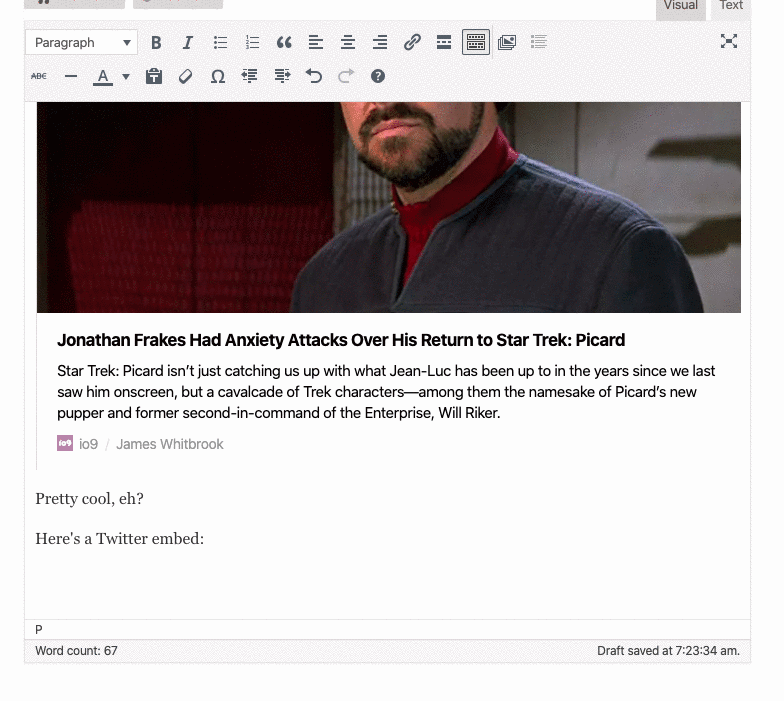 or a Youtube video….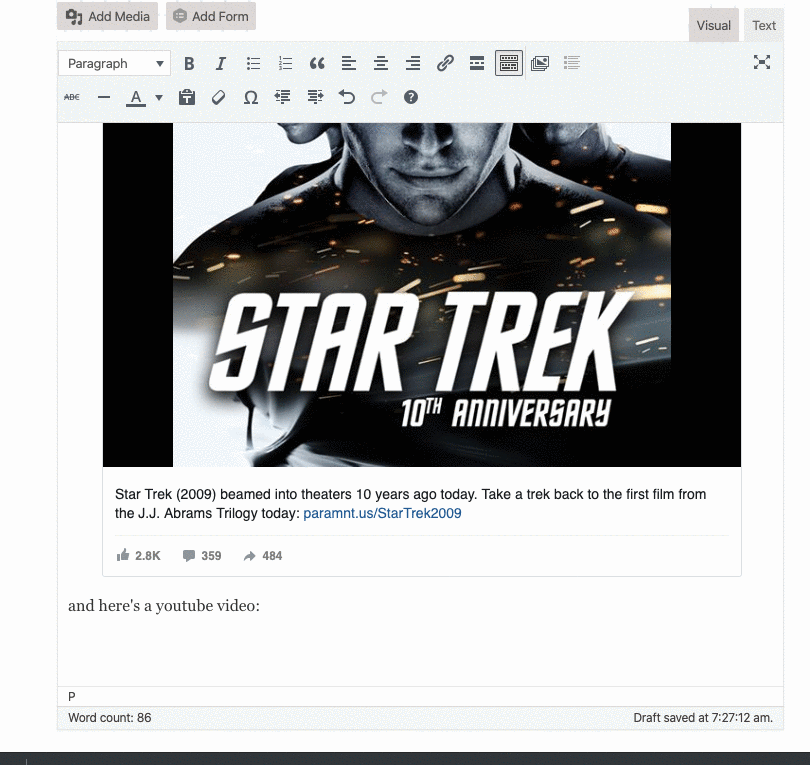 Whoa Whoa Whoa, I Don't Want All My Links Looking Awesome!
No worries!  The rich media embeds will only be created if you have not associated the link with text or an image.  So if you create a text link, no embed:

I Want To Use These Sweet Embeds Elsewhere on my Site!
Want to use rich media embeds outside of your content (like in a Custom HTML widget?) . We've got your back.  Just surround the link with "iframely" shortcode as shown below and your rich media embeds can be displayed pretty much anywhere on your site.