Apple CarPlay and Android Auto are the biggest disruptors for in-car audio in quite some time. These two services bring familiar smartphone interfaces, features and usability to the car's infotainment system. They encourage drivers to put their phones down and instead interact with the car's built-in screen, letting them pay more attention to driving.
They display navigation, podcasts and apps in your car's entertainment center, but one thing they both do not do by default is your broadcast.  For that you need a a mobile app that has the built-in capabilities to use CarPlay and Android Auto native APIs.
With the proliferation of "cheap" apps that have not been built natively for the specifically phone OS's, your brand is most likely without that critical automotive connection.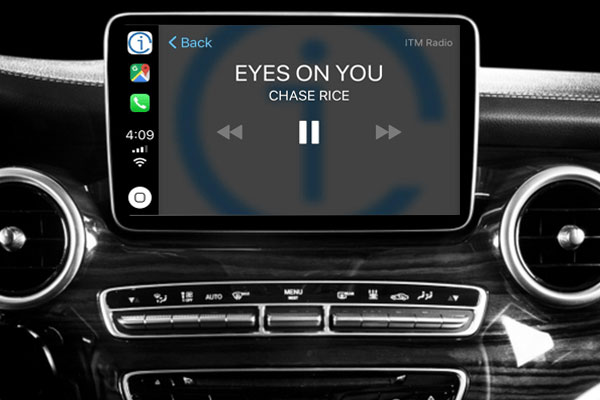 All of OneCMS  apps are built natively for Apple iOS and Google's Android operating systems.  That's every app we launch, from the most basic to the Rolls Royce models (get the car pun?). So what are you waiting for?
Is CarPlay and Android Auto important to your audience?
Since smartphones are almost always plugged in as soon as someone jumps in their car, you need a strong entry in the fight for infotainment real estate and what comes out of the speakers. 
Check some astonishing stats below from consumer automotive technology studies about the importance your audience puts on in dash technology and entertainment.
77 percent of respondents said that finding a car with everything on their technology wish list was more important than the color of the car.
65 percent of respondents said they would switch car brands if it meant that they could get the technology features they wanted. 
57 percent of respondents wished that automakers would stop trying to develop their own infotainment systems and focus their energies on making it easier to sync smartphones with third-party providers like Apple (CarPlay) or Google (Android Auto).
47 percent of respondents said that they would sync their smartwatch to a car's infotainment system.
46 percent of respondents said that they would shell out up to $1,499 for an interactive dashboard.
39 of respondents said that they'd rather use the navigation app on their smartphone than the system built into their dashboards.
Don't miss the Uber!  Make sure your station has the highest rated Radio App with built in Apple CarPlay and Android Auto today!
Be Where Your Audience Is...EVERYWHERE
InterTech Media's Apps are not only powerful, but affordable and include Apple CarPlay and Android Auto!
There's an app for any budget and we'd love to show it off to you!