Last week, we covered what the
benefits
of Podcasting can be for your brand (
and there a lot
!).  With so many reasons to begin podcasting, a lot of people just want to get started, hit the red button and start recording their first episode. But before you get aspirations about reaching hundreds, thousands (or more!) each week with your awesome podcast, you need to figure out your content strategy for your podcast.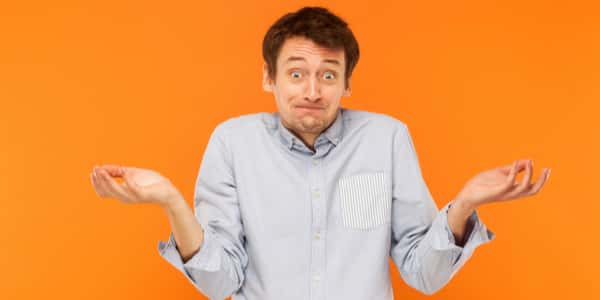 The logical question you think to ask is "Where Do I Start?".  The better question to ask is "Why Do I Want To Podcast?"
Before you decide where and how to produce your podcast, it's important to think about what kind of show you want to produce and which strategy that will work best for you.
When starting out, it's completely natural to think about your potential audience or subscribers.  You want to know what you can to do to get them to find you. This might seem logical, but it's really the opposite of what you should be thinking.
Instead of wondering what you can do to bring an audience to you, it's more important to be thinking about what you can do to attract that audience.  For this reason, it's always best to reverse those thought patterns and ask the question "what can I do to serve my audience?" This will then help you create a pretty solid content strategy that not only serves your current audience but attracts others as well.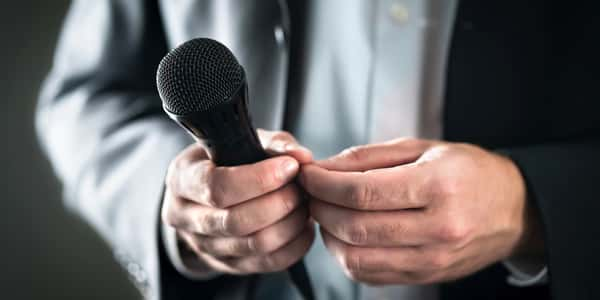 What do you love?  What are you totally into? The best podcasts are ones where the host is talking about something they love. If you are a personality on a rock station, there's a good chance you love rock music. But also realize you aren't chained to your station's format either. Talk about something you thoroughly enjoy and you'll never run out of ideas and most of all, you'll be genuine.
As much as you keep hearing about how podcasts are exploding, there's still wide-open field of topics that aren't being covered yet. Think about this: websites and blogs about rock music are almost innumerable, making it difficult for a smaller rock website to compete. But there are significantly fewer podcasts about rock music, making that landscape more viable for a newcomer who hopes to compete.  What's your niche? Exploit it and have fun with it!
The main point is to make your content easy and enjoyable to consume. Offer information which is educational, inspirational, motivational or entertaining.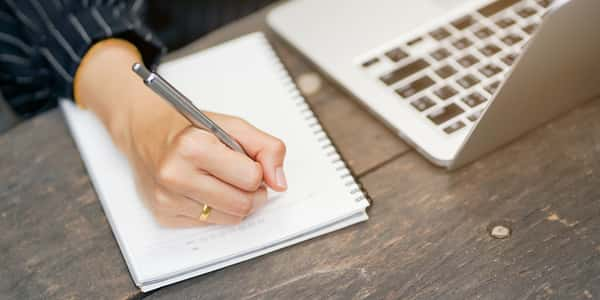 Your podcast needs to have structure, but it also should sound conversational, not rehearsed. So, how do you strike the balance between planned and spontaneous?
Format. You can do a solo, multi-host or interview format. You also need to decide the typical length of each podcast and how often you will publish an episode.
Outline. You need to decide the flow of each podcast. Will you have an introduction? Will there be theme music? (Make sure to check licenses!). How will you incorporate any sponsor breaks? Much like a morning talk show has a pattern, you'll want an internal structure to guide you.
Script. You want the dialogue of each podcast to sound conversational. However, it's a good idea to have a basic script which helps you get off to a strong start, introduces the topic or guest speaker well, outlines your main talking points, helps you come back from tangents and covers everything you plan to.
Repurpose Existing Content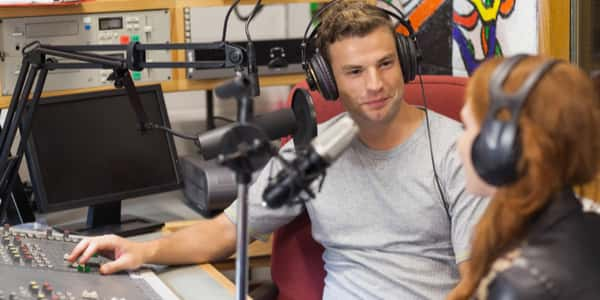 If you host a show on-air, you can also repurpose content into podcast episodes often using the time or research that you've already spent.
Some of the ways to do this include:
Creating "Best of" episodes: Why lose some of your best on-air content to time? Pull popular clips from your on-air show and create daily or weekly "Best of" roundup episodes.
Repurposing Interviews:  Are you interviewing popular musicians or local celebrities? Turn those interviews into podcasts!
Stream of thought/perspective: If you start a topic on-air, but want to go further in-depth but don't have the time during your broadcast show, turn it into a podcast episode.
A good rule of thumb is to simply keep the podcast "top of mind" when creating any content. Think about how what you are covering could be turned into an episode. As you get into the habit of repurposing the mental load and research you've already spent on audio content, it becomes easier to brainstorm and create episodes.
How Often Should I be Creating Episodes?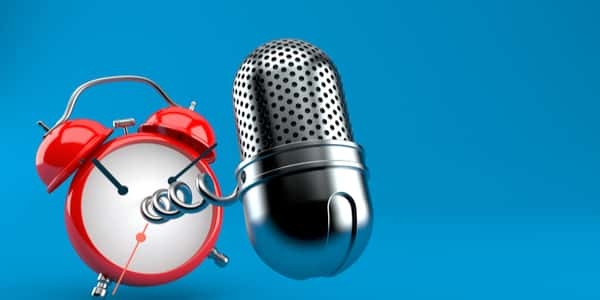 Based upon your overall objective and resources, you'll need to finalize show frequency and duration.
The most common podcast format is weekly, but some shows are daily while others are monthly. The most common duration ranges from 10-22 minutes, but daily podcasts may run 1-5 minutes while monthly shows may run 60-90 minutes.
In terms of format, consider segmenting, especially if longer than 10 minutes. Standard late-night TV talk show format can be a guide: introduction/monologue, feature segment, guest interview. Pick what works best for you, however. That may revolve around guest availability and special events.
When in doubt, test! Try out a few different formats in the first season (6-12 shows) and refine based on feedback.
Alternatives to Creating Your Own Podcast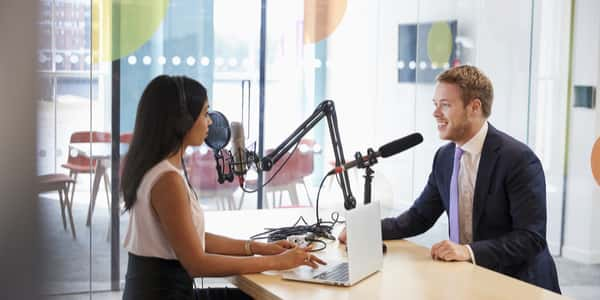 If researching, producing and hosting a regular podcast sounds daunting, consider alternatives. For starters, consider forming a strategic partnership with another entity to share the responsibility and play off each other's strengths. If you have the industry knowledge but lack podcast prowess, consider a partner that knows podcasting better than your industry, but would benefit from the exposure and your credibility.
Another viable and common alternative to hosting a podcast, is to sponsor a podcast. Invest the money into visibility and save your time for other higher-value activities. If you don't find an existing podcast that is an ideal fit for your brand, consider pitching one to existing podcasters, industry influencers or media companies looking to expand their reach and leverage their infrastructure. You can also pitch yourself as a guest on existing podcasts.
Part III: Making Money Podcasting - NEXT WEEK!
Podcasts, like any content need a strategy to grow and attract an audience as well as advertisers.  …and let me tell you advertisers are also flocking to this growing medium, with total ad revenue growing to $600 million in 2018 with estimates showing it will jump past $1 billion by 2021.
In our final entry in this 3-part feature on podcasting, we'll go into how you can attract advertisers and other forms of revenue. 
See you next week!
Podcasting Is Growing Fast, Get With It now!
The surge in Podcasting has taken most brands by surprise. We've got the enterprise-class tools you need to get started TODAY.