Under normal circumstances, you want your live stream to reach as many people as possible. However, the fees for music streaming are not cheap, and college and pro sports contracts may restrict listeners from your stream, depending upon where they are located.
Using our new GeoFencing feature, you can now set up your app live streams to be available only to listeners in specific geographic areas that you determine.
"GeoFencing" is the function of defining "virtual borders" geographically. An example of a geofence would be a OneCMS partner setting up a "10-mile radius around Miami" (illustrated in the image below).
When using geofencing to restrict access to their stream, OneCMS would refer to that virtual border to determine only listeners within that radius will have access to the stream.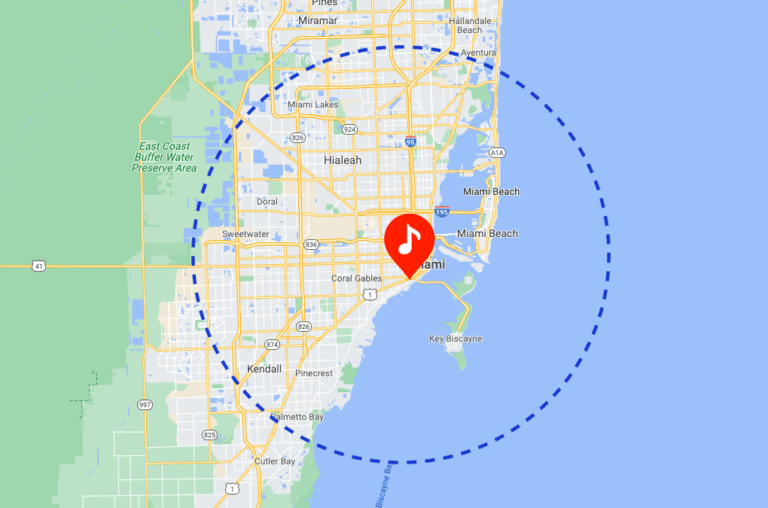 Why would I want to Geofence my Stream?
Streaming outside your listening area often does not bring any revenue to the table and could be a cost that you don't see an ROI on. Stations that geofence can tell their advertisers that the stream reaches only people who actually could become customers and not people from hundreds or thousands of miles away who will never patronize a single local business.
How Do I GeoFence my App Stream?
We make setting up a geofence on your app stream super simple.  Just go to the Streaming Manager and select GeoFence Config, from here you can set up your first GeoFence listening area just by giving it a name, a zip code, and a radius.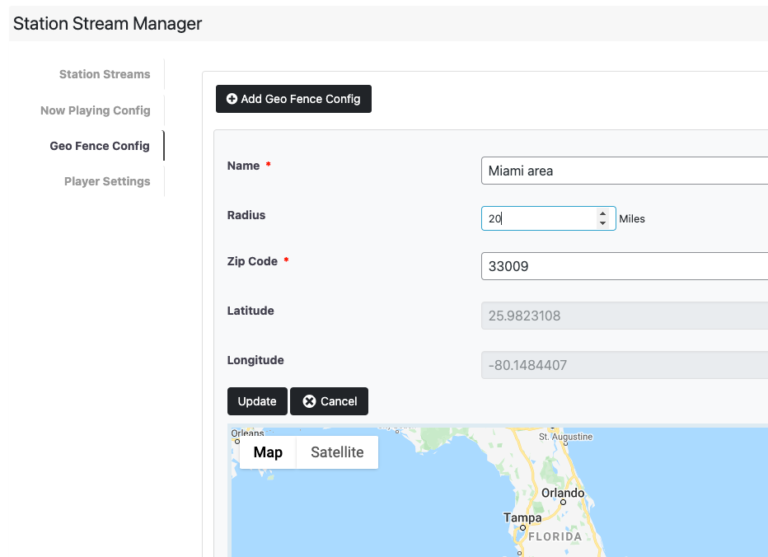 You can even create multiple GeoFence listening areas in case you want to target multiple locations.

Listeners who are outside of the geofenced location(s) will receive a message that they are outside of the listening area.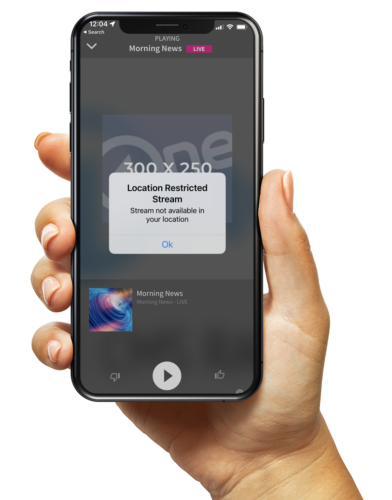 Save some money, make your advertisers happy and start off 2022 right!
Already have a OneCMS app?
Your app will be automatically updated over the coming weeks to include this fantastic new feature!
OneCMS Apps are the Industry Standard
InterTech Media's Apps are not only powerful and feature-rich, but also affordable.
There's an app for any budget! We'd love to show you how to get a quick ROI and engage your audience like never before!