We are rolling out a new, improved (and altogether better) analytics solution for all of our website partners beginning this week. This new solution gives you insight into how people interact with your website and how they found your site in the first place.
Introducing Google Site Kit!

Google Site Kit integrates several Google analytic services into your website. The first is the industry standard in statistics, Google Analytics. The second is Google Search Console, which gives you insight into what search terms people use to find your website and even individual pages on your website.
So what do you get with Site Kit?
First off, you get an awesome dashboard widget that details your website's top stats.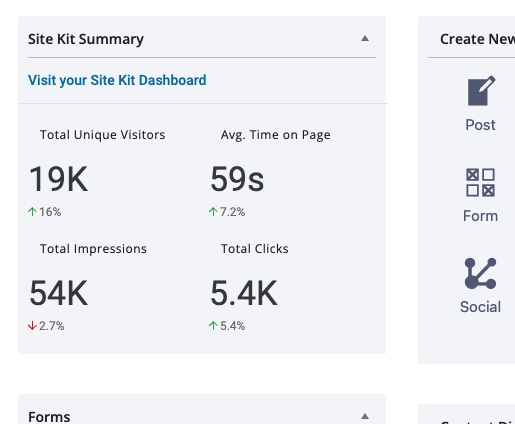 You can also access the Site Kit dashboard to see how your entire site is doing…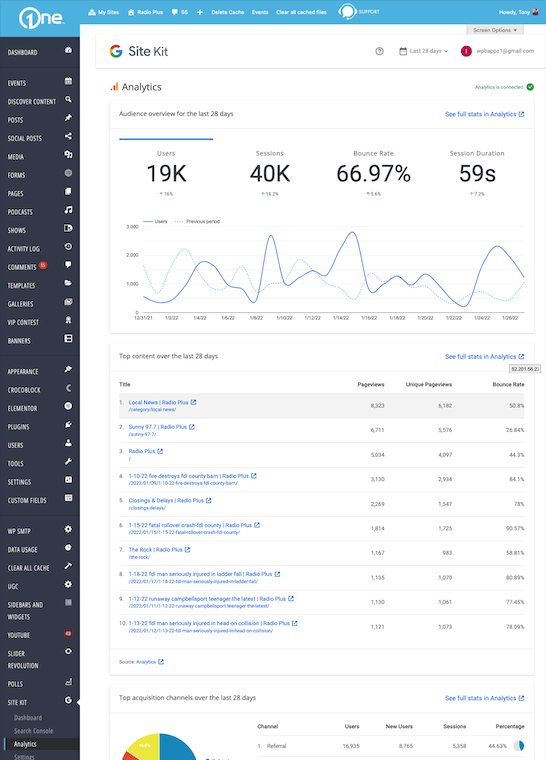 Or you can even quickly access specific page overview stats from the frontend of your website:

…and even drill deep into a single post or page's stats and acquisition info from the Site Kit dashboard. You'll see how many people have visited a page and what they searched for to find it.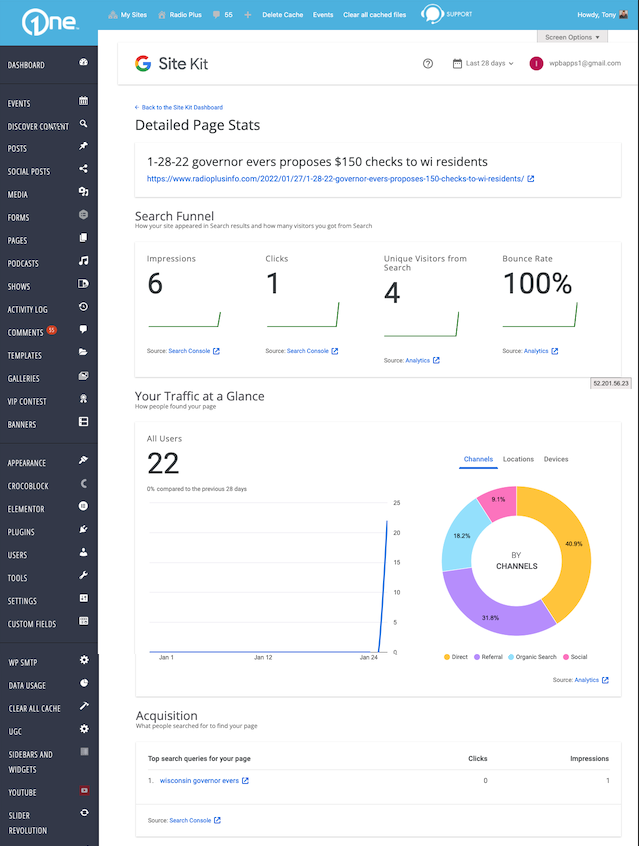 In keeping with the mission of OneCMS, you'll be able to see all your stats and search information right from the OneCMS dashboard.
So keep an eye out; your site will be getting an analytics upgrade very shortly!