It's almost 2020.  By now we were supposed to have flying cars and robots doing our housework (FYI: my Roomba just died this past week, so take that Rosie).  However one thing we do have is an audience that is glued to their devices, whether it's a laptop, smartphone or tablet. Radio needs to make sure they are well placed in the digital arena along with them.
Just about every radio station today has a website. Many have placed some Adsense banner ads throughout their site and declared "good enough".  But not enough radio websites have truly mastered obtaining meaningful digital revenue on their websites by selling sponsorships of their content,  sections, shows, podcasts and apps.
One of the main critiques of radio as an advertising medium is it relying on a single format – audio – some advertisers believe that radio limits marketing messages to something basic and predictable. In reality, however, radio can be quite visual, both figuratively and literally.  
In this blog post, we will barely scratch the surface of ways you can be taking advantage of digital to boost your revenue.  We'll concentrate mostly on display ads today, but subsequent posts will delve further into other avenues (SEO / SEM campaigns, white label services, digital revenue programs, etc..).  But let's walk before we run.
How Radio Advertisers Benefit from Display Ads
Radio station website display banners serve a dual purpose if your advertiser is already running a traditional ad campaign with that company.
Radio stations want to drive traffic to their website to engage listeners while they're not tuned in.
If an advertiser is buying an on-air spot with that station, and also on their website, they'll get extra online exposure simply from the on-air component driving traffic to the website. They couldn't get this type of "push" on most "non-media" websites.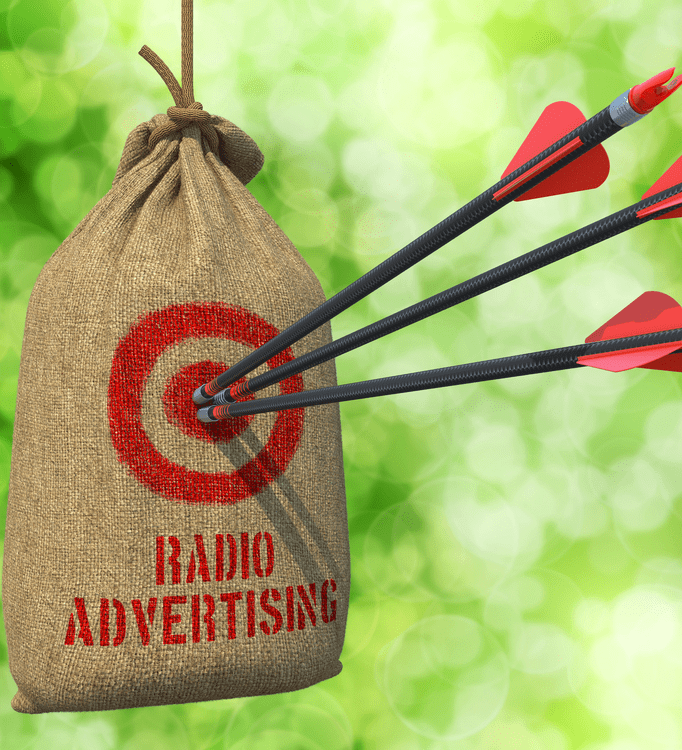 It's OK to Start with Adsense (but don't stay there long)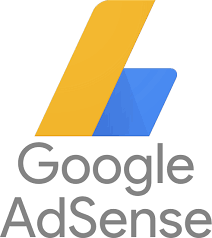 Just starting out?  Your Sales team has no experience with selling digital yet?  It's perfectly fine to start out with Adsense.  But remember, that the payout isn't impressive and is literally nothing compared to what you can do selling that space on your own. Every day you are running Adsense, you are missing out on big opportunities at digital revenue.
Adsense is meant to give an independent or small website a way to earn a little revenue without a sales team.  You've got a sales team.  Let's talk about getting them on board…
Getting Your Sales Team on Board
Nothing is more important than this.
You've invested in digital platforms, new websites, mobile apps, but why hasn't revenue come knocking down your door? You've probably heard the phrase, "trading analog dollars for digital dimes," and it may be because your salespeople aren't communicating digital's value to advertisers
Radio owns the local market when it comes on-air advertising, it isn't a big jump to add a digital component to those sales.  As we noted above, Radio websites have a big "push" advantage for advertisers.  Let's face it, advertisers don't care where their leads come from as long as they keep coming, and you can give them TONS of leads from digital.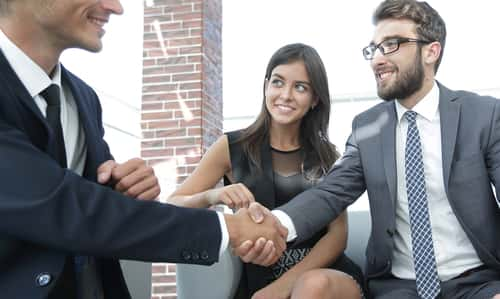 Every radio salesperson needs to be fully trained on how to sell digital, or you will miss opportunities to grow revenue. Being too old, having relationships with traditional media buyers, or simply "not being into selling digital" is no longer an excuse. There is WAY too much money on the table to set expectations too low.
Every sales pitch needs to contain a digital component.   The money is out there, but you gotta sell it to get it!
Get Your Website Sections Sponsored 52 Weeks a Year​
Radio is the "local destination".  It also means that you have lots of local sections on your website that are ripe for sponsorship.  Here's some examples of different ways you could be taking advantage of that real estate for extended periods of time.
Does your Local website highlight Community Events?  Get a Sponsor!
We know you run contests, does your audience come to your website to enter them?  Where are your sponsor banners?
School Closings?  SPONSOOOORRRRR!
Pic of the Day?  

Get a Sponsor!

Have sections for local sports teams?  HUGE sponsorship opportunity!
This list goes on and on……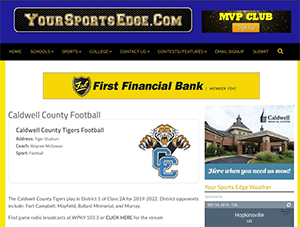 Serve Ads WITHIN Your Content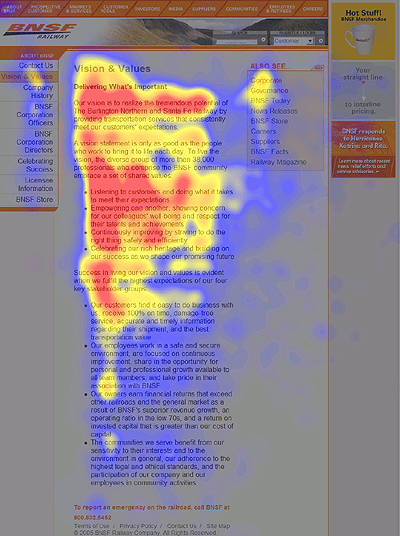 One of the best places to put your advertisements is right where your audience is putting their eyes…in the content.
Look at the results from the Nielsen Norman Groups eye-tracking study (left).  Knowing what people actually see helps advertisers optimize the design and placement of ads.
Your audience's eyes go right for the content, wouldn't it be great to insert an ad there?
Serve App-Specific Ads or Companion Ads
Don't fret that your 728px wide leaderboard banners don't fit on the smaller screens of your app users.  Use that as a selling technique!  Sponsor your app separately for added revenue! Or include it as a perk for those buying ad space.
When using Ad Trafficking services like Google Ad Manager, you can dictate within a single order what banners to display on different sized devices.  Ask your sponsor to supply you with different creatives for your app versus your website. They'll want their message seen everywhere but that means crafting their ads for everywhere as well.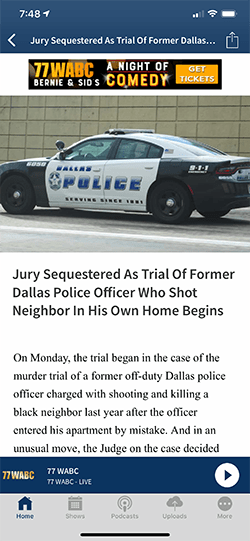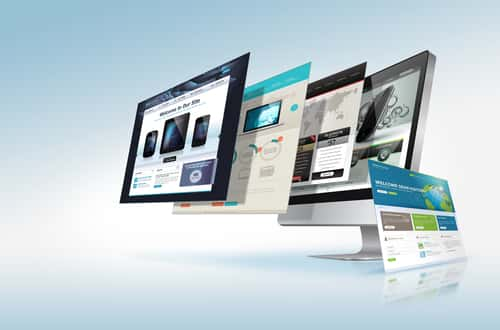 Using the power of free Ad Trafficking services like Google Ad Manager (which <surprise!> is fully integrated into OneCMS) you can traffic any display advertisement across every website in your market, or even every website across your corporation!  This is great for regional or national advertisers and really brings in the revenue.
All that empty space around your website.  Just waiting to be filled with… something.
How about an advertisement?  That's right! Sell your website's background as a clickable ad.  This real estate is an often overlooked part of your website, use it to generate revenue!  Get creative and build ads that blend into the design of your website for added pizazz!
Guess what?  Yup, OneCMS has this built-in too.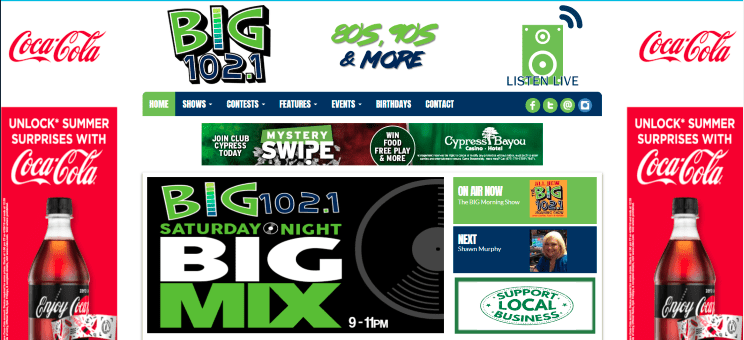 OneCMS has all your ads covered
OneCMS™ serves one of the largest networks of advertising supported websites in the world.  (honest!).  Over 1000 advertising based content sites use OneCMS and related ad trafficking tools. 
Use The Big Brand Ad Trafficking
Leverage the existing dynamic OneCMS API connections to services including: DFP/AdManager, Atlas, AdButler, VAST, FreeWheel and many more.  The dynamic system will generate the most profitable ad tag for any type of content based on user criteria & behavior, click path, content tagging and much more. It's ad serving for 2020 and beyond but you can get it now.
Or Use our Simple Trafficking System
If your project is not ready (yet) for the big guns listed above, OneCMS has a robust, yet easy to use, end to end display ad, audio/video pre-roll system.  Use the built in system to get your advertising supported project going, then when your ready for light-speed, fire up the revenue big guns with the API connections.
Get your ads in front of ALL the eyes!
Let us show you how we can help simplify your ad trafficking and get your campaigns running on all cylinders. Get insight on creative placements on the site or network, targeting options and more!